French Perfume Online Class
$19.95
Painted on a copy of a vintage French perfume label, this violet nosegay is a wonderful project for the beginner and accomplished oil painter alike. Printed on paper, it can be torn, stained and then mounted to mat board and, then framed for a lovely accent in a bedroom or vanity. With just over 3 hours of video clips, and the accompanying instructions and photos, you will enjoy painting this fun project. Perfect for gift giving.
See video trailer below.
After you have purchased the course, you will receive an email with the URL and login information to access the course. The class materials and video clips will be available to you 24 hours a day, 7 days a week for lifetime access.
Description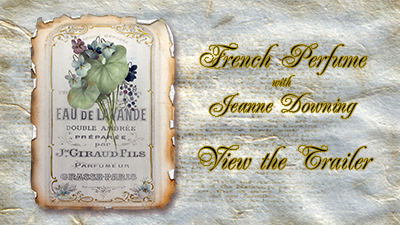 Prices are Subject to Change Without Notification.