Love Letter Online Class
$19.95
Love Letter is the white rose study from The Elegant Rose series. This is a comprehensive lesson showing the technique of painting a grouping of white stroke roses, leaves, a rosebud, and all the finishing details with video clips totaling over 2 hours of instruction. Also included are pdf files with a project photo and written instructions. The rose motif is painted on a digitally created background which is available in the classroom.
See video trailer below.
After you have purchased the course, you will receive an email with the URL and login information to access the course. The class materials and video clips will be available to you 24 hours a day, 7 days a week for lifetime access.
Description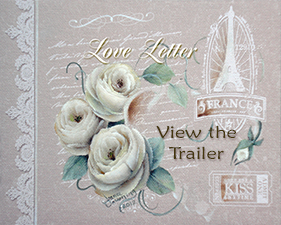 Prices are Subject to Change Without Notification.