Leaf Study Online Class
$19.95
This Leaf Study is an excellent way to teach your eye to see how to relate the colors to the background.  Using the same motif and the same color palette, you will learn about the color properties of value, temperature, and intensity.  The background color you choose directly affects the color selection of the design elements in your artwork.  Whether you are a beginner or an accomplished artist, this lesson will help you to paint leaves.
See video trailer below.
After you have purchased the course, you will receive an email with the URL and login information to access the course. The class materials and video clips will be available to you 24 hours a day, 7 days a week for lifetime access.
Description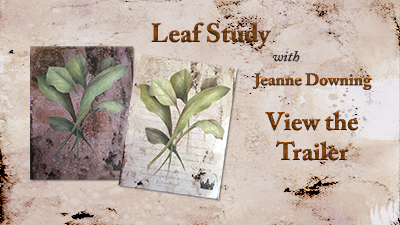 Prices are Subject to Change Without Notification.